FIND A DEALER
MJK Performance will be adding dealers to this page as they become available. If you wish to purchase our products you may contact us directly or order them online.
If you are a business looking to become a dealer please visit our "Become A Dealer" page for more information.
Listing of MJK Performance Dealers by Country and State/Province:
CANADIAN DEALERS:
ALBERTA
CALGARY CYCLE CITY
4507 1 Street SE
Calgary, AB T2G 2L2
PH: 403-287-8008
BRITISH COLUMBIA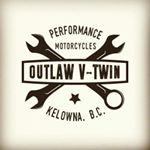 OUTLAW V-TWIN LTD.
3040 Lakha Road
Kelowna, BC               
V1X 7W1
PH: 778-215-4720
Email: outlawvtwin@hotmail.com
Instagram: @outlaw_vtwin
USA DEALERS:
**Please note that some MJK Performance Products are now offered through your local Drag Specialties Dealer.  Contact your local Drag Specialties Dealer for further details.**
Dealers listed below may offer additional MJK Performance Products.
CALIFORNIA
HARLEY-DAVIDSON OF SACREMENTO
100 Arden Way 
Sacremento, CA 95815
PH: 916-929-4680
INTERNATIONAL DEALERS: 
 Coming Soon